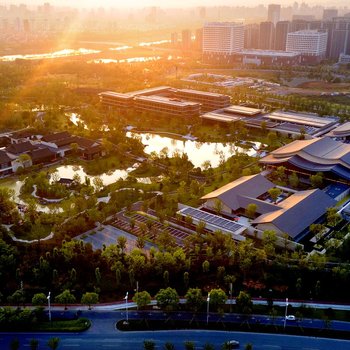 The NARADA·JINHUA HOTEL is one of the newest hotels in Jinhua, having opened in 2022.
Jinhua Railway Station is located approximately 8km away from this hotel. Being just minutes away from Wanda Plaza Metro Station allows guests to explore the city with ease. This hotel is located near many of Jinhua's attractions including Jinhua Mengjing Natural Museum, 古子城 and Taipingtianguo Shiwangfu.
In their spare time, guests can explore the hotel's surroundings. For those driving themselves, parking is provided on site.
If cleanliness is important to you, this hotel makes an excellent choice, as our guests consider this to be one of the cleanest hotels in the city. This hotel is particularly popular with those traveling with families.